more water opening up? well yes, however there are a few things you may want to take note of.
it's southern utah it going to be warm and the snow melts faster and the reservoirs/lakes open up faster right? unfortunately that's wrong, you see Loa Utah sits at 7,064′, Salt Lake City Utah sits at 4,226′ most of the fishable waters here sit closer to 8000′, so although we are referred by some as "Southern Utah", we are typically colder, resulting in waters that are slower to open then one might assume.
I recently was shown a post of a well known "by those who fish it" Lake on Boulder Mountain, it took place over Easter weekend and was posted to a Face book group, it was a great fish! healthy fat as one would expect and hope for from a trophy trout lake on Boulder. Cool right? well I thought it was interesting especially since this year Boulder Mountain lakes don't officially open till Saturday the 17th. I guess if you are the type that wants to test the limits of law, Face book away. for those less-interested, check the proclomation before venturing out to make sure your legal. you might also retake note of number one, although a small handful of lakes might have open water most will likely still be frozen.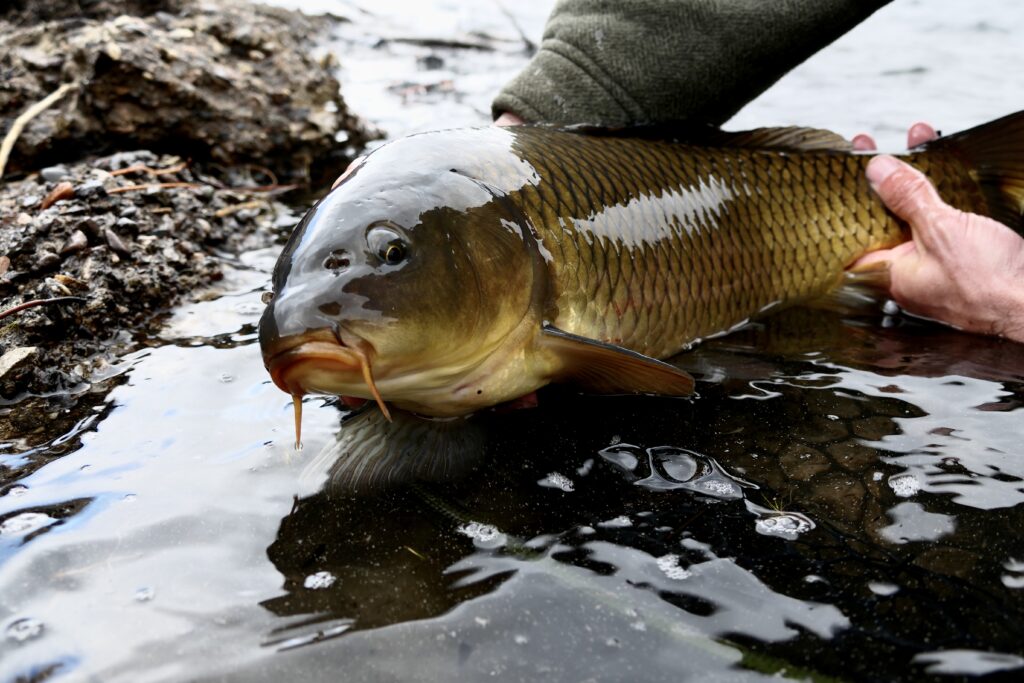 As the waters begin to ice out, fishing can be great here. I even managed to find a school of Carp cruising the shallows of fish lake and found that one of them was hungry, the others not so much, as was apparent as they snubbed my offerings.
here are a few options that you could try.
Fishlake, although there might be some "safe" ice on it some where you will want a very, very long board to reach it, also a life jacket, just incase.
there is still plenty of ice but its receding quickly.
Forsyth.
Open water bring the boat, fishing can really slow down right after the ice departs, we've had varied success, one day you can't do any thing wrong, the next you can't do anything right.
Koosharem,
Open water, note this reservoir was drained for a repair last fall again. it has been restocked with 1400 15 inch Rainbows and 5000 8 inch cutthroat, its possible though unlikely any other fish survived last fall.
Millmeadow.
Open Water, fish have moved out from the shore line for us, they have been active and feeding but best results have been from a tube or boat.
Lower Bowns.
open water, and yes you can access it, reports came in after it got fished hard over easter weekend that it had no fish, I received a report a couple days later that it had no fish! well rest assured there are a few fish in there, it might not be what one remembers from earlier years but there are some fish in there.