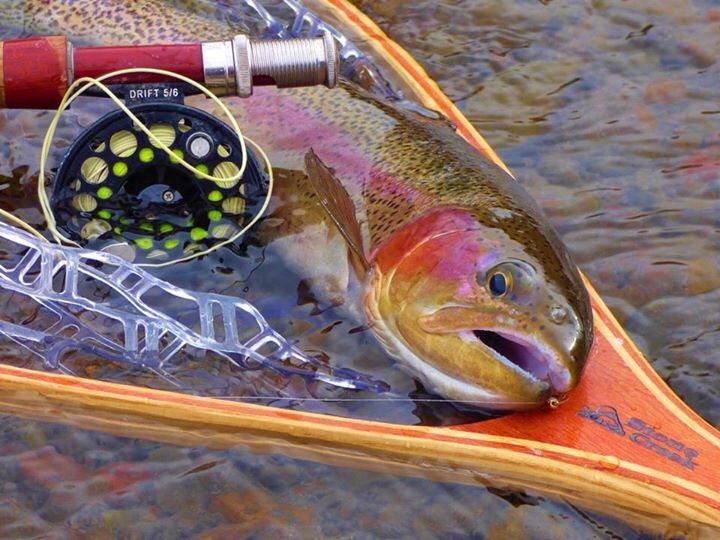 With the warmer then average weather the ice as started to melt and access is improving daily on the mountain roads also. Loa has been in the high 60s with a couple days in the low 70s. There are colder temperatures and snow in the forecast for the end of next week.
Here is our report of conditions currently.
Fishlake.
Ice conditions are still good and the fishing has been great, this reservoir typically has good ice till early April, caution should always be used though.
Millmeadow Reservoir.
The ice is coming off quickly, there is 10 to 20 feet of open water on the edges, and the section south east of the boat ramp looks like it could open up anytime. The inlets are wide open with plenty of room to fish.
We recommend leech patterns in brown and black also wooly buggers in the same colors, the fish have also actively been feeding on some of the edges in search of chirominids.
Forsyth Reservoir.
Access is good, nearly all the snow has melted from the roads.
There is anywhere from 5 to 10 feet of open water on the edges.
The inlets on this reservoir have also opened up and there has been fish cruising the edge in search of food, we suggest leech patterns here as well as chirominid patterns.
Koosharem Reservoir.
The ice is basically gone, there was one big chunk floating around out there but it did not deter the boats that were there trying there luck, fishing has been slow for most people I talked to.
We like to get out on our float tubes and pontoon boats at this time of year and pull big size 2 and 4 streamers, the take can be light but the fish are huge!!!
Lower Bowns.
The reservoir is completely free of ice.
Access was still not possible by 4 wheel drive vehicle as of Tuesday, I made it maybe 3/4 of a mile down the road before running into deep snow and a spot where a couple people had been stuck. If the weather holds access may be possible by next weekend.
Fremont River.
The upper is still low and clear, fishing has been decent for smaller browns using a variety of different nymphs, are favorite at this time of year is a bead head hares ear.
Bicknell bottoms is also clear, spring can be a good time to catch fish here.
There was a prescribed burn last week so many of the cat tails and reeds are down to stubble.
Below highway 12. The flows are up and the water is turbid and off color.
Boulder Mountain.
Access is still extremely limited, unless you have tracks for your side by side or four wheeler don't plan on getting anywhere, this mountain typically dose not have decent access till may.
That being said I've made it as far as Coleman's on the donkey road as of Tuesday it was still covered in ice. There was maybe 4 feet of open water on the southeast shore line. Check the proclamation before you go as many of the lakes are closed till April.
Thousand Lake mountain.
Access is still limited to the desert side, you could only get as far as morrel pond as of yesterday, access could improve if the weather holds. Everything still had ice that we made it to.