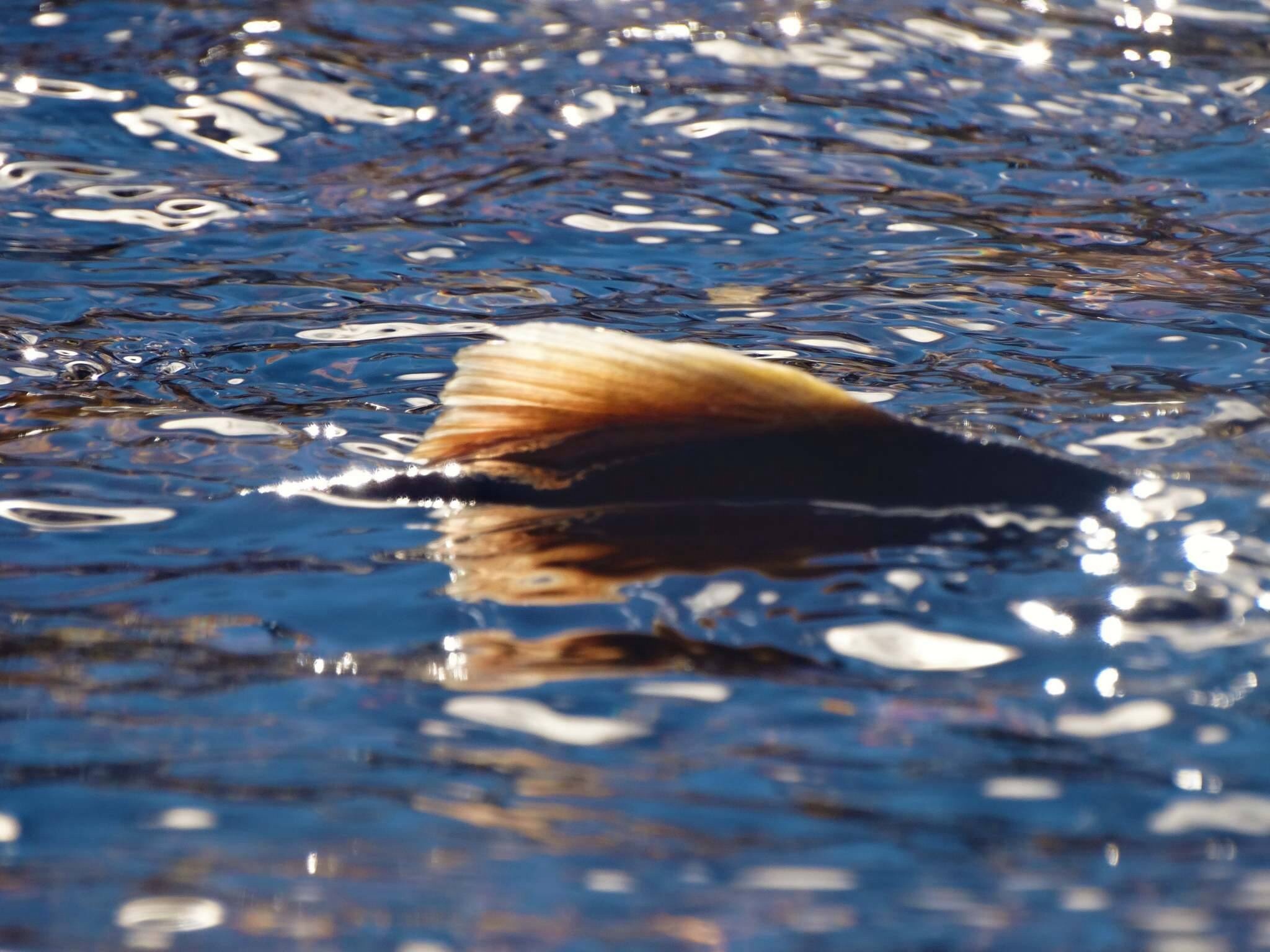 Fishlake.
the Kokanee are still running!
there are still several kokanee gathered up in the twin creeks area, those coupled with the Splake, and Browns, have made this a great spot to fish this fall! Try olive ruby eyed leeches, and egg pattern with some orange in them for the best results.
Fremont river.
The flows on the upper Fremont have dropped considerably now, Johnson valley reservoir has been shut off, however it is close to the top spilling gate, I would guess in a month there could be increased flows as a result. The fishing has been great the last couple of days with midge patterns, hares ears, October caddis nymphs, and streamers. The browns are spawning at this time of year so Be aware and please, " don't tread on the Redds.
Forsyth reservoir.
The reservoir has a good amount of water in it, and it is filling.
The tiger trout have been aggressively been chasing streamers! We have even picked up a couple small splake on nymphs stripped in slowly. Olive or black buggers, sz 8
Millmeadow reservoir.
The reservoir will go in to this winter with decent water this year, it has been shut off for the season and is slowly filling.
The brown trout have been aggressively chasing streamers here aswell. Try browns black and olive, days when the wind is calm and the lake flat have been the best.
Thousand lake mountain.
Access is currently still possible to all lakes on the mountain, there is no snow yet.
Fishing has been good stripping streamers, try browns and olive, we are still picking up some fish on October caddis nymphs and adults as well,
Boulder mountain.
Access is still possible to most lakes on the mountain, there is still no snow! However there has been some closed gates, several of the lakes have also closed for the season check the fishing proclamation to see which lakes remain open in the winter.
Fishing has been fast for the lakes that are still open, the brook trout are very aggressive at this time of year, try nymphing around the springs and rocks for the best success, we also have been float tubing and stripping mohair leech patterns with excellent success .
Lower Bowns.
Float tubing this lake at this time of year is incredible, there are plenty of aggressive Rainbows hammering leech patterns. With the later then usual warm weather this has been a Great Lake.