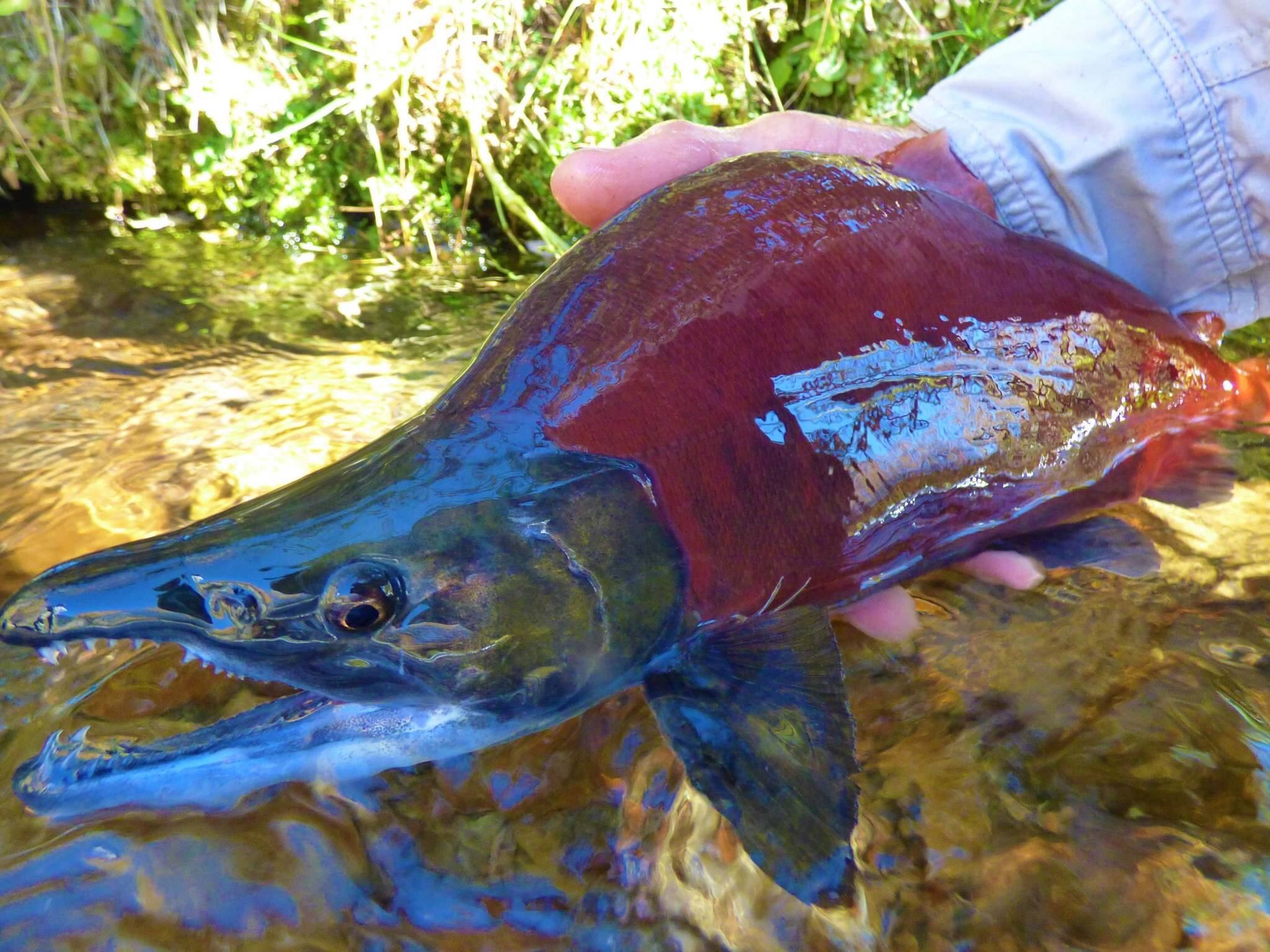 Kokanee are making there first Run In Fishlake this year!
these fish were reintroduced to the lake in the spring of last year, they were not expected to begin spawning seriously until next year, 2017, yet here they are, and they are in excellent condition, it appears the lake is agreeing with them well, I would say the lake trout fishing is going to continue to get better and better each year aswell.
we have been fly fishing for them with several different leech patterns, they really like red and green!
Its so neat to have another fish to try for in southern Utah, the neat thing about fishlake is if the Kokanee get fussy, there are Splake, Tigers, Rainbows, Browns, or occasionally the od lake trout or Perch to readily accept your offering, remember that you can not hav any Kokanee in your possession till after November 30th.
the weather has been great down here! There is still no Snow on the Boulders or in the area, the mornings have been cold though, we have discovered ice on the edges of several of the higher lakes we have hiked in to.
the upper Fremont is still high with releases from Johnson valley Reservoir, the Browns are running but are difficult to locate in the off colored water, it should be low and clear by November first. Beaware of the redd's! Don't Tred on the redd's! That's next years babies there!
the quiet fly fisher is now on Instagram! Please follow us for all our latest pictures!