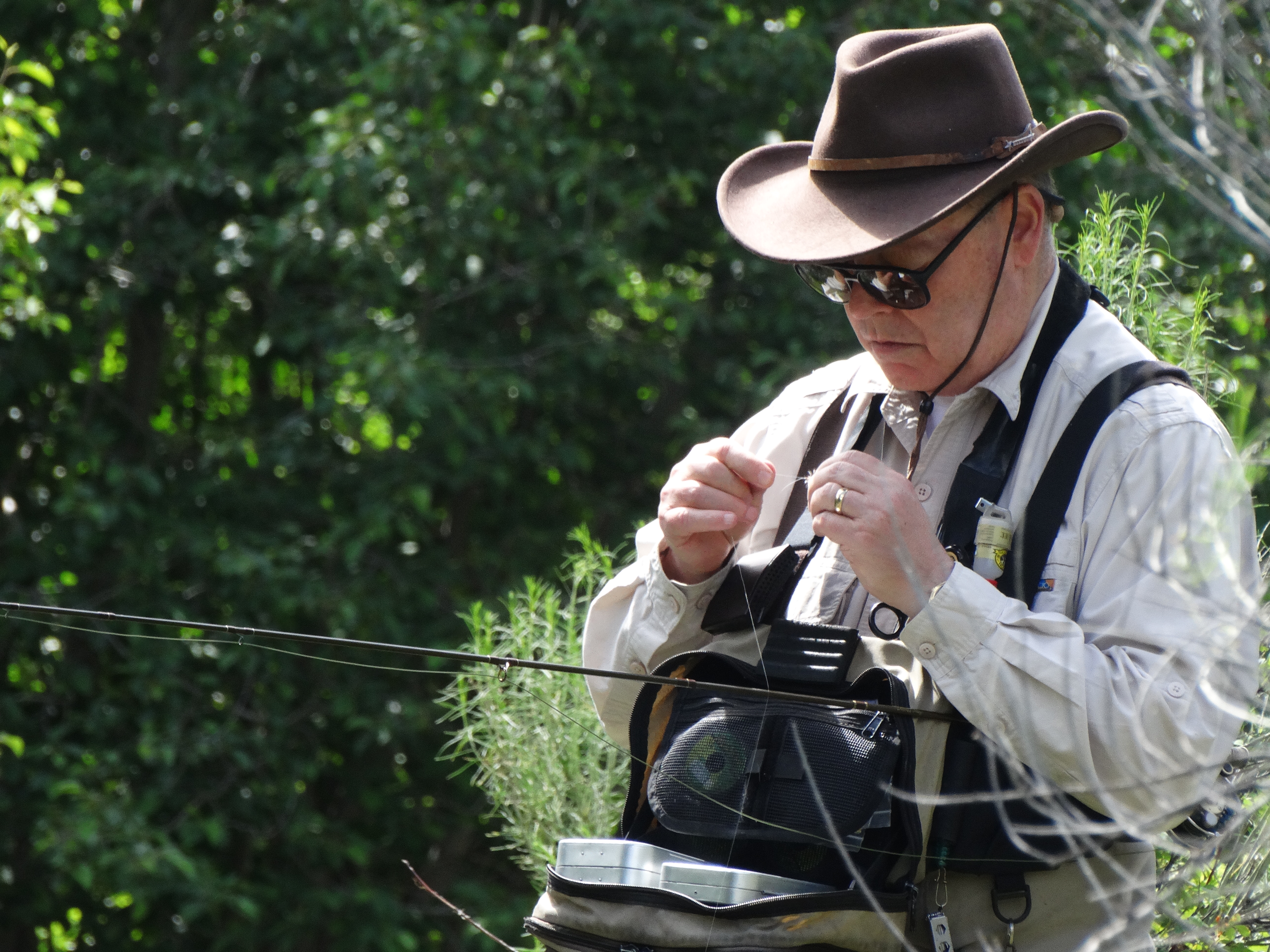 The Dog Days of Summer Are Here,
The fishing has slowed some on many of the waters that were fishing good, there are still a few selective waters out there though that are great.
Forsyth.
The reservoir is extremely low now, fishing has been good though, I was thrilled to catch a cutthroat in there last night as well as several great tigers, we recommend fishing back swimmer aka water boatmen patterns.
we also did great with prince nymphs and zug bugs sz 14 and 16.
Millmeadow
the reservoir is back up and the fish are schooled in to certain areas on the reservoir move around till you find where they are located and concentrate on working those spots, again prince nymphs work well, we have also used half back nymphs and sz 12 brown buggers.
Thousand Lakes Mtn.
a lot of the lakes here have slowed down, the fish are holding in deeper water now and getting down to the level there feeding on is key. a few patterns that have worked for us.
olive hares ear, sz 14 pheasant tail nymph sz 14 birds nest olive and natural sz 16 simi seal leeches have been great as well as brown buggers sz 12.
Boulder Mtn.
plenty of people up there this year this year it seems.
most of the lakes have been decent to good, at this time of year a good selection of calibaetis patterns are extremely helpful, matching the hatch that is on the lake you are fishing and in some cases matching the stage of the hatch that the fish are feeding on can make or break your success up there, however when the baeitis are up the fish can become pretty crazy smacking anything that resembles the escaping may flies, waiting for a hatch is another great tool for this mountain at this time of year. don't worry you can hone your casting skills in between the hatches.
UM/SevenMile
Um has slowed down, we recommend sz 18 and 20 nymphs dropped below a hopper or caddis and fish the current seams tight to the banks.
Seven mile is the better of the two streams bushy dries on the surface work well, dropping a little nymph below works great too, plenty of construction up there though so make sure you stay and park well out of the way.
Here are a few Pictures from are trips over the last couple of weeks.