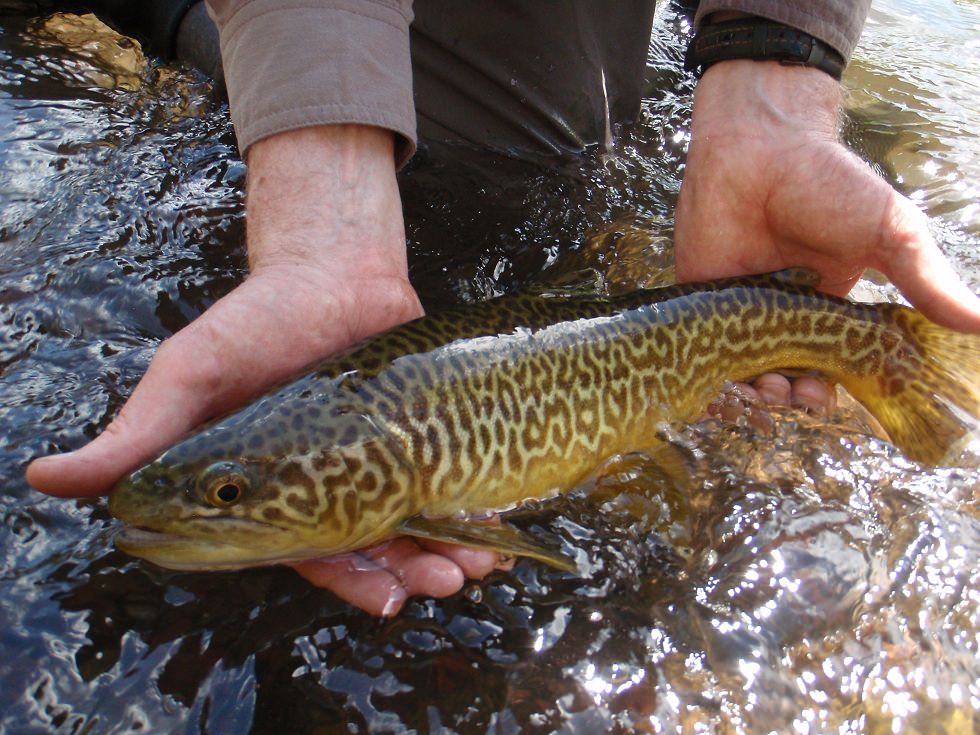 Millmeadow reservoir.
Fishing has been decent for fat healthy browns and rainbows.
We have been using hares ears and brown buggers.
Forsyth.
Fishing has been slow.
Have not spent much time on this water, the reservoir is filling.
Thousand lakes mtn.
Fishing has been good for smaller cutthroat and rainbows, some nicer fish are being caught in deeper water using brown or olive buggers.
Boulder mtn.
Fishcreek water levels are really low, fish are congregated at the spring, many of the north slope lakes are low, fish have been holding in the deeper water or near the springs.
Still waiting for the cold fall snap to get fish more aggressive in feeding, should be soon.
Fremont river,
The upper Fremont is still pretty off color due to irrigation releases from Johnson's making fishing difficult, the bottoms water level has been higher this fall, fish have been actively feeding till  around 10:30 am then moving back to deeper water and cover.
There has been some pmds present and the fish have been feeding on them.